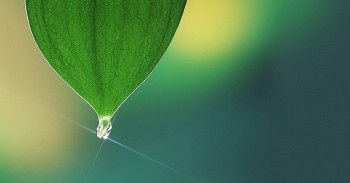 KCG's Consulting Partners
Linda works in partnership with others in addition to this team to provide consulting services to organizations in human resources, organizational systems and development, mediation, leadership and performance coaching, dysfunctional workplace behaviors, and antiharassment and civility.
Many of KCG's partners have special certifications such as Gestalt Professional Certified Coach (G.P.C.C.), Master Certified Coach (M.C.C.), Professional Certified Coach (P.C.C.), and other certifications in organizational development.
Partners bill for their work independently and provide services separately from KCG as well as in conjunction with KCG.
Founder and Principal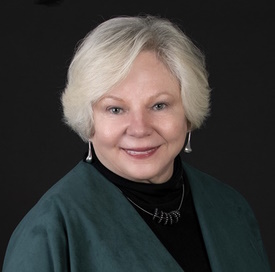 Linda A. Koenig, M.A. - Linda excels at bringing together professionals with unique and strong skills to provide the best, the newest and most innovative, and the most effective and successful consulting services. She helps leaders discover strategies to more effectively manage dilemmas and supports them to create solutions to their organizational problems.
Linda is an executive coach, as well as an organizational effectiveness and human resources consultant. She provides executive coaching in leadership, motivation, critical-thinking and survival skills in turbulent work environments. She specializes in helping executives overcome obstacles that keep them from achieving their highest potential. Linda is a certified mediator and is trained to resolve disputes between employees and groups.
Linda earned her Bachelor's and Master's degrees from Ohio University, and attended Kent State University for postgraduate work. She has studied extensively with the National Training Laboratories Institute, the Gestalt Institute of Cleveland, and the Gestalt International Study Center. She holds a Professional Coaching Certificate (PCC) from the International Federation of Coaches (ICF), and a Gestalt Professional Certified Coach (G.P.C.C.) certificate. Earlier in her career, Linda worked as the lead executive in human resources management in an organization of over 1000 employees represented by seven unions.
Linda is a faculty member in the Department of Psychology at Cleveland State University, and she teaches in both the graduate Diversity Management Program and the graduate Education Department. Her classes include: Conflict Management Across Differences, Facilitation of Diversity Issues, and Diversity Issues in Human Resources. She is also a faculty member at the Gestalt Institute of Cleveland, and is a certified trainer of Investment in Excellence and the Emotional Intelligence Inventory.
Consulting Partners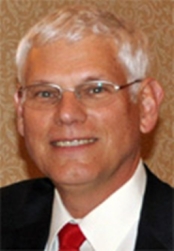 Anthony E. Barabani, M.B.A. - Anthony Barabani is a trusted advisor who supports leaders and their teams in achieving outstanding levels of performance. As a leadership and organization effectiveness consultant whose expertise has been gained through 30 years of leading the HR function for business units ranging in size from $50MM to $1Billion, Tony understands what it takes to be successful. For the last ten years, Mr. Barabani has concentrated on building team effectiveness in alignment with organizational goals, executive coaching, leading change, leadership development and new leader assimilation.
As Director of Leadership and Organization Effectiveness at Avery Dennison, Tony was instrumental in implementing corporate wide performance management systems, leadership development programs and succession planning systems. As senior Human Resources executive, he has led HR teams in organizations of a few hundred to several thousand employees with key accountability during numerous restructuring activities, culture change efforts as well as several mergers and acquisitions.
Having lived in the Netherlands and worked throughout Western Europe for nearly three years, Tony has developed a unique understanding and expertise for working in multi-cultural environments. This awareness has served him well as Tony regularly works with teams in Europe, Latin America and Asia.
Mr. Barabani has a Bachelor's Degree from the University of Massachusetts and an MBA from Western New England College with post graduate training from the University of Michigan and the Gestalt Institute of Cleveland. His professional certifications include: Emotional & Social Competence Inventory (Hay Group), Clifton Strengths Finder (Gallup Corporation), Myers Briggs Type Indicator and FIRO-B, Leadership Effectiveness Analysis and Personal Directions (Management Resources Group), Leadership Versatility Index (Kaplan/DeVries), Profilor 360 Degree Feedback Process (Personnel Decisions International) and Predictive Index (Prandex Corp).
Tony is affiliated with the Gestalt International Study Center and the Organization Development Connection, and is an active volunteer with The Holden Arboretum and the Art Therapy Studio.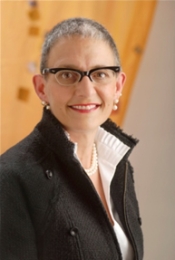 Ann Attayek Carr, M.S. - Ann Carr is an experienced executive coach. She has a wealth of experience in facilitating large and small group interventions, leadership development, facilitating large scale strategic change initiatives, building high performance teams, leveraging diversity, resolving conflict productively, and designing and facilitating experiential learning programs. She continually achieves impressive results - from designing and implementing corporate-wide organizational change initiatives and an executive development institute at Freddie Mac, to leading diversity and leadership development at GE Capital Mortgage Corporation, and directing a nationwide Six Sigma project that was deemed a global best practice by GE Capital.
Ann consults within financial services, aerospace, defense, technology, healthcare, environmental, government, and large and small not-for-profit organizations. She has international development experience, first serving as a Peace Corps volunteer in Kenya where she managed a women's business development enterprise, and later leading an international volunteer program for the American Red Cross. Ann was also a performing musician earlier in her career.
Ann has a Bachelor's Degree from the University of North Carolina at Chapel Hill, and a Master's Degree in Social and Organizational Learning from George Mason University. She has completed post-graduate study in Gestalt-oriented organizational consulting at the Gestalt Institute of Cleveland, Ohio and the International Gestalt Study Center in Cape Cod, Massachusetts. Ann also has the 3-year certification in Organization and Systems Development and advanced certifications in phenomenological coaching and group process consulting.
Ann is a Newfield Network certified coach and holds the Professional Certified Coach (P.C.C.) credential through the International Coach Federation (I.C.F.). Ann has also done concentrated study of integral theory in application to organizational leadership. She is certified to administer a number of assessments such as Hay Group's Emotional Competency Inventory (ECI), The Leadership Circle Profile™, the Hogan Leadership Suite, 5 Dynamics, Myers Briggs Type Indicator™, the Cultural Orientations Indicator®, and Firo-B and is certified to facilitate The Leadership Circle Leadership™ Development Workshops. Ann is a member of the faculty at the Gestalt Institute of Cleveland, the Gestalt International Study Center in Cape Cod, MA, and an adjunct faculty member for Georgetown University's Organizational Development Certificate Program.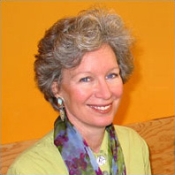 Linda M. Garverick, Ph.D. - Linda M. Garverick is an engineer, Gestalt-trained process facilitator, management consultant, and executive coach. She brings to her clients entrepreneurial experience, training in experiential learning and emotional intelligence, and a deep understanding of technology. She works with senior-level executives to improve business and management practice, as well as organizational effectiveness.
Examples of Linda's work include working with senior faculty to advance collegiality across schools of engineering, building supervisory and professional skills among the leadership council of a large social service agency, and coaching senior executive female leaders drawn from separate organizations to build a knowledge-generating and supportive community that is often lacking for women at the top.
Earlier in her career, Linda founded and ran a research and development company that developed technology for producing high-efficiency solar cells for powering satellites. The company performed research for NASA, the Army, the Navy, and the Air Force. She sold the company in 2000.
Linda's recent professional development has been focused on organizational effectiveness and leadership development. She completed programs at the Gestalt Institute of Cleveland in clinical psychology and organizational development. She has also trained at the Gestalt International Study Center on Cape Cod, and at the Weatherhead School of Management of Case Western Reserve University. She received a Bachelor of Science degree in Materials Science from the Massachusetts Institute of Technology and a Ph.D. in Electronic Materials, also from MIT.
Linda was named one of Northeast Ohio's "Top Ten Women Business Owners" by the National Association of Women Business Owners, and one of "Forty Under Forty" in Crain's Cleveland Business. She was a Presidential Fellow at Case Western Reserve University and taught in the SAGES program. She presently serves as board vice president of the East End Neighborhood House.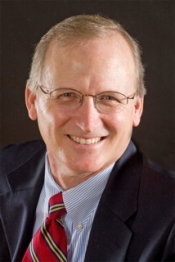 Mike Gaynier - Mike Gaynier is a former Fortune 100 Company Sales Management Executive, with insight and experience influencing and managing people and organizations. With over 25 years in business leadership roles, a good sense of humor and strong relationship building skills, he has been very successful helping individuals and organizations achieve their goals and objectives.
At SYSCO Corporation, he coached and developed high potential individuals, improved underperforming areas in the company and led change efforts from a variety of management positions, including two years as Vice President of Sales in Cleveland. Mike was also a popular corporate trainer, frequently traveling to work with up-and-coming managers and leaders for SYSCO's operating companies around the country. Mike's consulting clients include business leaders and small business owners, along with government, community and non-profit organizations. Mike provides executive coaching and guidance on leadership development, cultural competence, performance management and change management, and is a graduate of the University of Michigan.
Mike is strongly committed to community service, and is a Disaster Action Team Leader for the Greater Cleveland Chapter of the American Red Cross. Also an advocate for fair housing and responsible, sustainable housing practices, Mike serves as a Trustee and former Board President for the Home Repair Resource Center of Cleveland Heights, a non-profit organization dedicated to preserving and maintaining housing stock and diverse neighborhoods by assisting residents with a wide range of housing issues. He was a candidate for Cleveland Heights City Council in 2011, and also serves on the Leadership Council of the Cleveland Chapter of the American Civil Liberties Union of Ohio.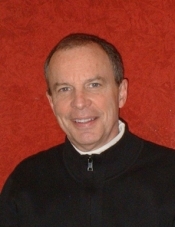 Richard B. Hancock, M.A. - Richard B. Hancock is a sought-after executive coach and veteran group facilitator. He specializes in the areas of leadership coaching, team and board development, and conflict management. Richard's work builds on the skills of emotional intelligence, with an emphasis on helping leaders work with resistance. An enthusiastic speaker, Richard has presented workshops at national conferences on the subjects of communication styles, emotional intelligence and principles of leadership.
Examples of Richard's work include coaching key management in leadership for success in entrepreneurial work environments, coaching senior leadership in emotional intelligence skills, and facilitating the establishment of self-managing teams.
Richard has an undergraduate degree from the University of Tennessee at Knoxville, and a graduate degree from the University of North Carolina at Chapel Hill. His postgraduate work includes organizational and clinical training at both the Gestalt Institute of Cleveland and the Gestalt International Study Center. Richard holds a Certificate in Organizational Development and Change Leadership from Georgetown University and a Gestalt Professional Coach Certification (G.P.C.C.) from the Gestalt Institute of Cleveland. He is a faculty member at the Gestalt Institute of Cleveland.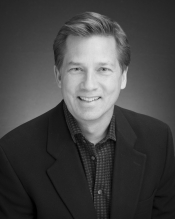 James Macsay, M.A. - Mr. Macsay is a senior organizational consultant who works with an inclusive, service-oriented, and positive 'whole systems' framework to develop executives, managers, teams, technical experts, and their changing global workplaces. He has over 15 years of experience as an internal and external consultant and learning facilitator specializing in human capital related assignments.
His work centers on the themes of helping individuals, teams and whole-systems to develop strategies, tools and processes for enhanced communication, organizational spirit and performance. He has experience with a wide range of industries including manufacturing, life sciences, financial and media.
Prior to establishing his independent practice, Mr. Macsay was an HR and communication supervisor for General Motors Europe in Glattbrugg, Switzerland. He founded SwissBizUSA, an international forum for Swiss and Americans to network and to learn from each other regarding business, education and culture related issues.
James is certified in Birkman, MBTI, CPP instruments, Hay Group's Emotional Competency Inventory and MRG (Management Resource Group): Individual Directions Inventory.
Mr. Macsay is a Swiss and American citizen and has lived for extended periods in both countries. He is acutely aware of the joys and challenges of expatriate life (business, personal and relocation dynamics). His mother tongue is English and he also works with clients in German/Swiss German. James currently resides in Zürich, Switzerland.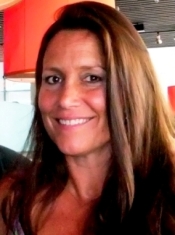 Mary Jen Meerdink, Ph.D. - Mary Jen Meerdink is a licensed Clinical Psychologist (in both Colorado and Ohio), experienced Trainer and Executive/Leadership Coach with over 25 years' experience and more than 25,000 direct contact hours spent coaching/training individuals, couples and organizations in the process of growth and transition.
In her individual leadership coaching, Dr. Meerdink's foundation in clinical psychology affords her unique tools and expertise in the areas of assessment, design, implementation, and maintenance of lasting and meaningful individual and systemic change. Her extensive clinical experience is evidenced in her unique ability to effectively support professional and personal development in even the most emotionally-sensitive settings. In all of her organizational work, she brings clarity to the process of identifying barriers to maximal success and provides a discrete, results-driven environment in which to build greater capacity around such key skills as self awareness, self management, and creating effective relationships with others. As an Executive Thinking Partner, she further assists leaders in clarifying priorities and attaining measurable, pragmatic results.
Dr. Meerdink, an experienced Group Trainer and Facilitator, additionally works with intact groups, facilitating difficult (and often avoided) critical situations and dialogues and in strengthening and deepening both core intrapersonal and intrapersonal capacities as well as pivotal relationships within interdependent individuals and teams. She is on the Visiting Faculty of the Gestalt Institute of Cleveland where she designs and delivers both workshops and on-going training programs. Dr. Meerdink is certified in Emotional Intelligence Assessment and Training (as well as a wide variety of other assessment instruments and treatment modalities) and employs these in her work with clients. Her client industries include healthcare, transportation, education, coaches and healers and a wide variety of other small, entrepreneurial businesses as well as laypeople. She has also served as a trainer for the United Nations' "Leadership for Results" Program. Her client training groups have ranged in size from 10 to 250 participants. In addition, she is and has been an invited speaker and trainer both nationally and internationally.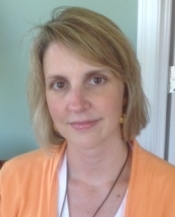 Christina M. Royer, JD, GPCC, ACC - Christina M. Royer earned her J.D. with highest honors from the University of Akron School of Law, where she graduated first in her class and served as Editor-in-chief of the Akron Law Review. She also holds an M.A. in French from Kent State University and a B.A. in French and a B.S. in Secondary Education from Miami University.
Chris has been practicing law since 2001 and in the area of employment law, representing individuals, since 2004. Practicing exclusively in this area has given her a breadth of experience in dealing with all manner of issues that arise in the workplace. Because many of those issues cannot be addressed from a legal standpoint, Chris began to look for other ways to positively impact the workplace, helping individuals to enhance their experience at work, which ultimately benefits the organizations for which they work.
To that end, Chris completed the coach certification program at the Gestalt Institute of Cleveland and became certified as a Gestalt Professional Certified Coach. She also holds an Associated Certified Coach (ACC) credential from the International Coach Federation. She continues to attend workshops at the Gestalt Institute of Cleveland to keep her coaching and intervening skills sharp.
Chris's coaching practice focuses primarily on working with employees whose behaviors present challenges to the organization, assisting them to modify problematic behaviors and become effective contributors. She also coaches individuals at any level of an organization who are seeking to attain career satisfaction and work/life balance, as well as assisting them to build or hone leadership skills that enhance their careers.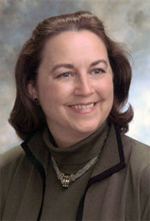 Michelle Vanderlip, M.B.A. - Michelle Vanderlip specializes in accelerating organizational and individual strategic capacity. Her organizational consulting focuses on leadership development, including new leader assessment, selection and assimilation, succession planning, and effective merger integration.
Michelle's background includes impressive organizational positions in mid-sized to Fortune 300 companies. She was an internal consultant to an 1100 person law firm in the capacity of leading the human resources and organizational development function. She also served as a consultant with a major company located in New York City and Cleveland, assisting both internal and external clients with significant change initiatives. She served on a merger integration task force to integrate a newly formed professional services firm of 25,000 people and played a key role in developing the first retention strategies ever used systematically in the professional services environment.
Michelle has a Bachelor of Science from Michigan State University, a Masters of Business Administration from Cleveland State University, and postgraduate training from the Gestalt Institute of Cleveland. She is affiliated with the Human Resource Planning Society, the American Societies for Human Resources Management and Training and Development and the Organization Development Network.