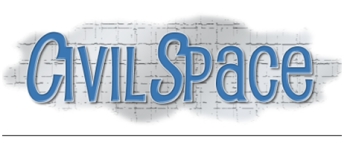 CivilSpace
In 2007, Diane Millett, J.D. formed CivilSpace, which is the name for activities, writings and materials related to antiharassment and civility. The CivilSpace logo is the word CivilSpace against a brick background to signify a sense of place and of building a wall of CivilSpace around ourselves or around our workplaces.
The major tenet of CivilSpace is that if people practiced common rules of civil behavior, there would be fewer problems with inappropriate, dysfunctional and potentially illegal workplace behavior. Further, the concept of civility can not only be an antidote to illegal workplace harassment, it can also transcend individual identities like race and sex. CivilSpace promotes civility as the new diversity for the 21st century. "CivilSpace" is a registered trade name and may not be used by any other person or organization without express written permission.
Diane published an article in 2010 titled, "Civility: The Antidote to Harassment" in Thomson Reuters, a division of West Legal Publishing. She also published an article titled "Freedom from Harassment - It's Not Enough" in 2005 in the Lake County Women's Journal and has spoken on numerous occasions on civility, discrimination and harassment. She recently self-published a series of two charts entitled "Behaviors Creating Uncivil Space" and a "Continuum of Behavior" for use in coaching and teaching. This laminated color chart is available for purchase by contacting Diane directly at 216-481-7025 or d.millett@sbcglobal.net.
Linda and Diane provide short and long programs as well as consulting on the issues of harassment and civility. These services can take antiharassment training to a new level in your organization. It covers basic training in antiharassment laws plus skill building in respectful, appropriate, and civil conduct in the workplace.
Antiharassment training works better when paired with civility training. Civility can transcend the nastiness of daily living, the contradictions of legal decisions, the politics of personal identity, and the twisted ... sense of tipping points between appropriate and inappropriate behavior that we see everyday especially at work.

From "Civility: The Antidote to Harassment", by Diane E. Millett, 2010.